Solutions
Providing World-Class Technology Solutions with Trust, Objectivity, Reliability, and Superior Quality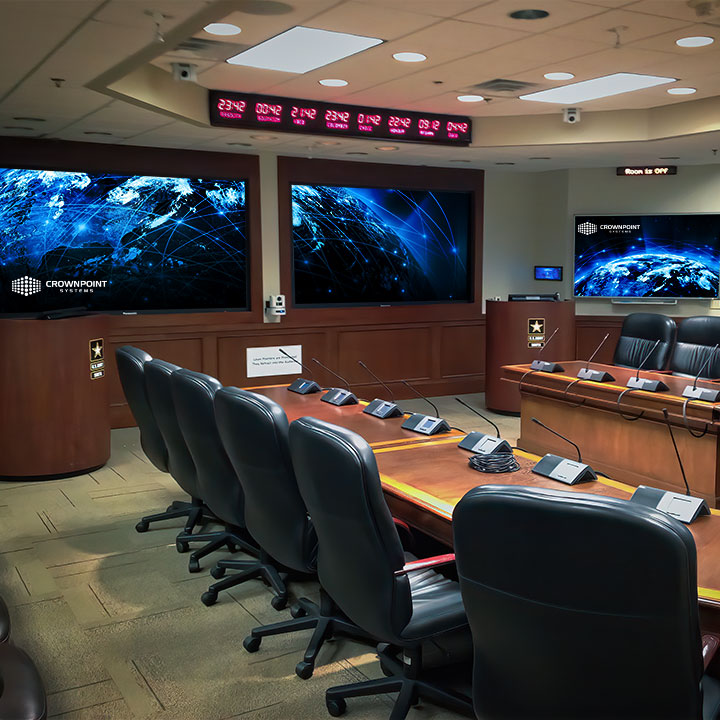 C5ISR
The Experts You Need
We have been providing Situational Awareness in C5ISR (Command, Control, Computers, Communications, Cyber, Intelligence, Surveillance, and Reconnaissance) applications since our inception. Our primary customers are the Department of Defense (DoD) and Intel Community (IC) providing the design and implementation of complex visual data in multiple domains.
Each Mission requires various types of data to be presented in various formats for critical decision makers. Our diverse past performance with the DoD, allows us to share lessons learned and merge joint communications.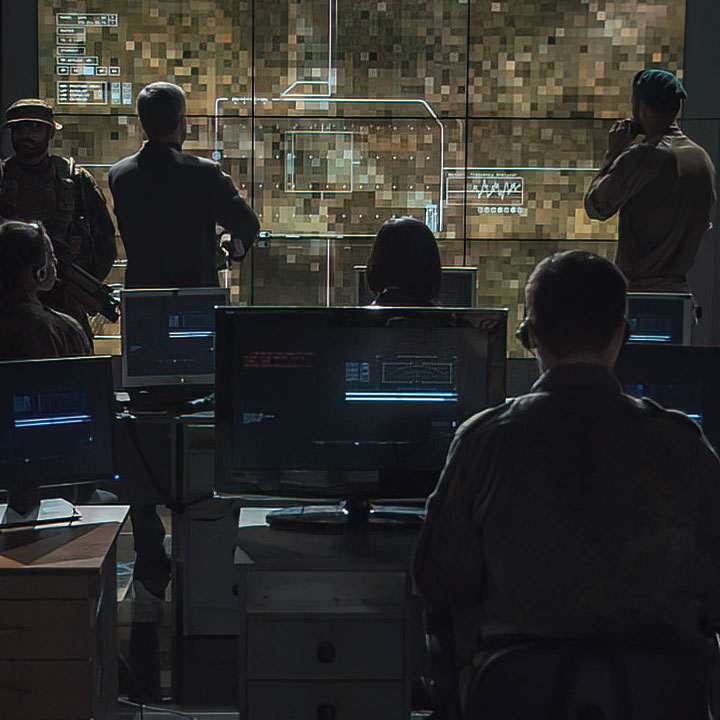 Collaboration Environments
Working Together for Real Results
Whether a Huddle Room, Auditorium, Conference Room, Training Room in a Tactical or Garrison environment, we have deployed small and large multi-classification collaboration solutions. Each solution is customized to your exact requirements and are at a minimum NIAP/FIPS140-2/DISA/JITC compliant. These solutions can include:
Video Conferencing
Microsoft TEAMS (Class and Unclass)
Zoom for Government
GVS
DCS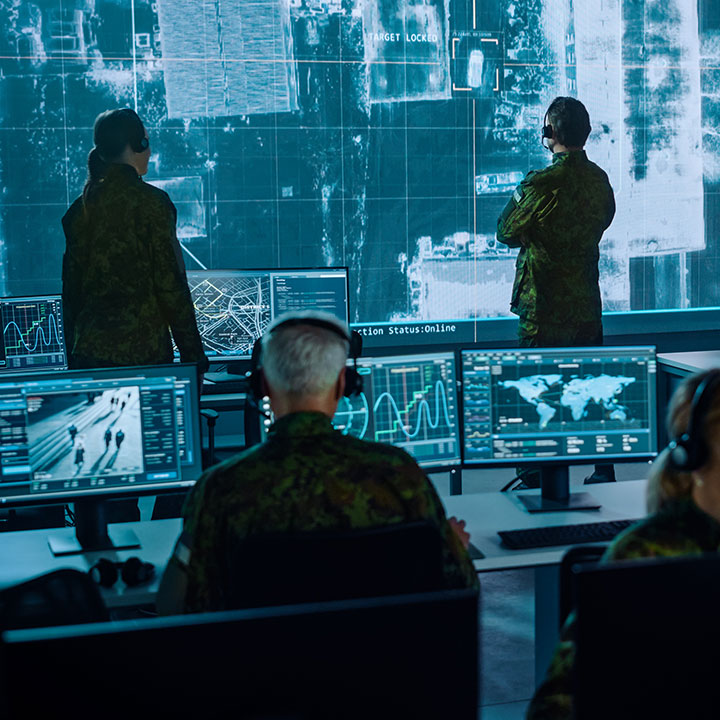 Command & Control
We Are Mission-First Focused
No matter the mission, we work with your team to custom design a command-and-control center that suits your needs. Our detailed design approach is mission specific and tailored to the exact needs of its operators. Our integration team of cleared personnel will design, install, manage, test, train, and support each configuration. Our holistic design considers:
Sit/Stand Workstations
NIAP PP4 KVM solutions
Multi-domain
Direct LED video walls
Task lighting
Ergonomics
Thin Client
Thick Client
TEMPEST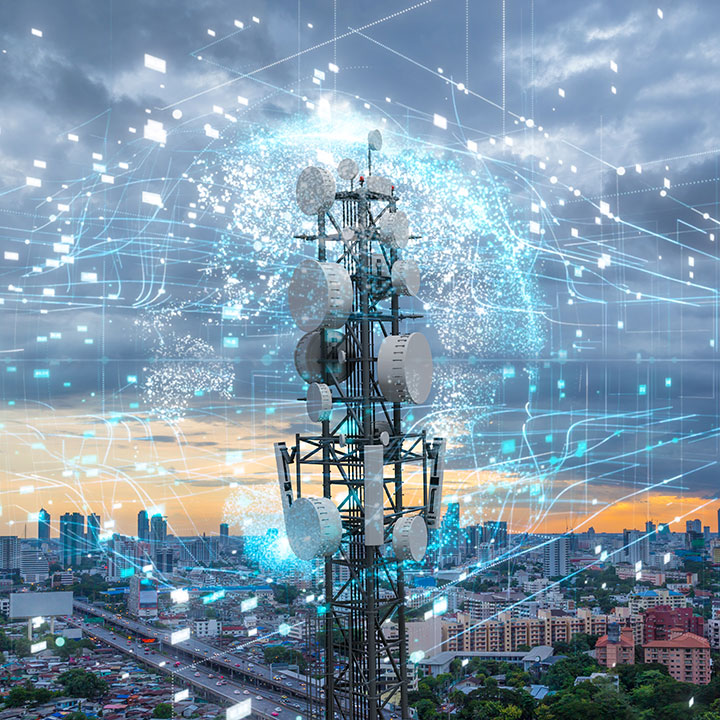 Secure Wireless
Seamless Connectivity
We have deployed wireless communications systems in both Unclassified and Secure environments using both Cisco and Arubu products listed on the DISA Approved Products List (APL). The use of Commercial Wireless in Collateral Classified Spaces has been through several approvals and recent denials. Having a certified, trained team on the design and implementation of the constant evolving regulations and accreditations is imperative to the security of each site. Crown Point Systems will work with your Information Assurance (IA) team to meet and ensure compliance in these sensitive spaces.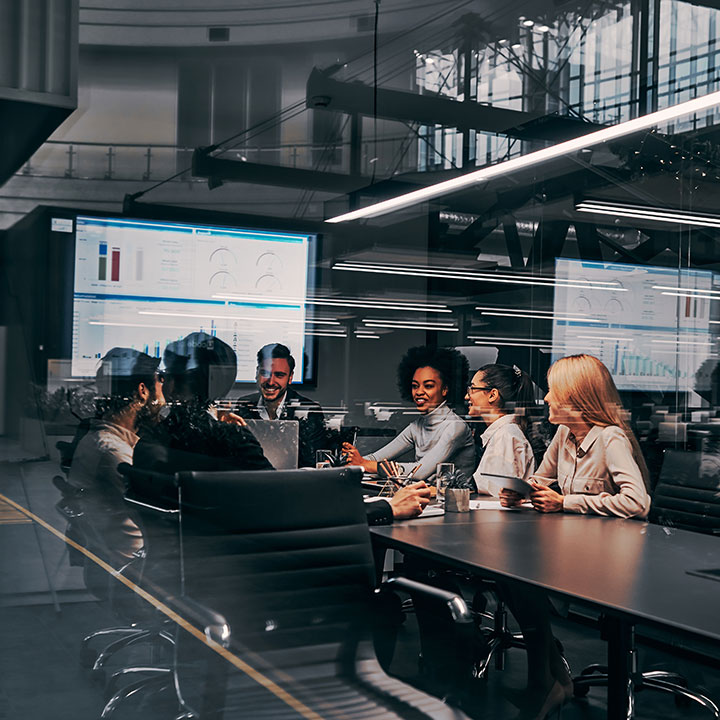 Professional Services
Supplementing Your Workforce
We began as a Professional Services company and have the contracting experience to provide Consulting and Advisory services either remotely or with on-site personnel. These positions typically require clearances and although traditionally these services were charged at an hourly rate, fixed price, or cost plus we are now offering professional services using a subscription model to the government.
Typical professional services include providing:
Technology Strategy
Procurement Strategy
Regulatory and Compliance Approaches
IT Risk Management and Controls
Sourcing Advice
Cost Optimization
Data Analytics
IT Managed Services